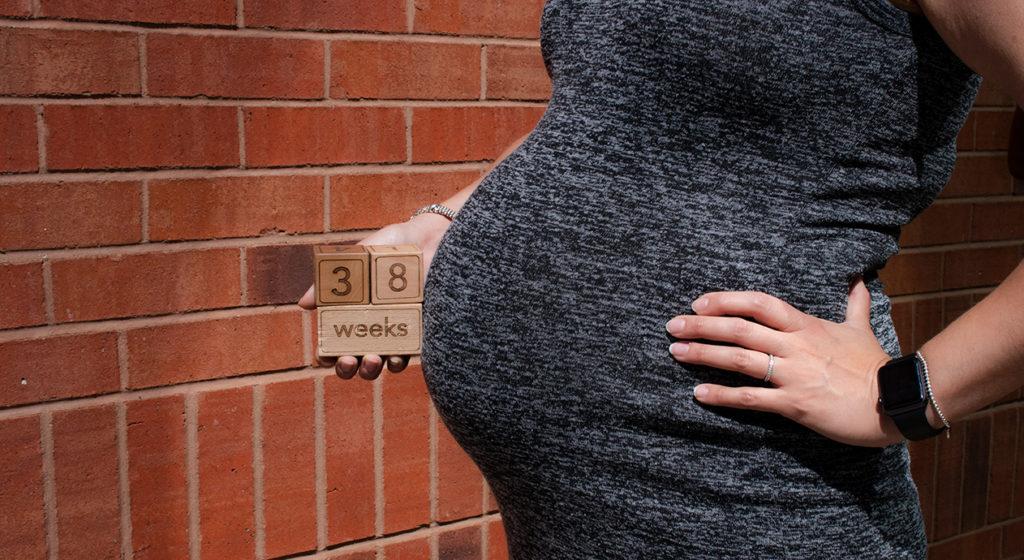 My career at Kidcentral Supply has meant everything to me. For 13 years, across the various roles, I have been fortunate to have here, I have worked my butt off trying to do the best job I could do. Not because I was always striving for a promotion, but because I love it. I love this industry – its challenges, its people, and its innovation (the adorable baby images don't hurt either!). Becoming President of Kidcentral, a company that I have seen and help grow first hand over the years has been a dream come true – but so has becoming a mom.
Starting a family has been a life-long goal for myself, and while pregnancy has been an emotional and physical rollercoaster, I'm so excited about this crazy parenting journey I'm about to begin. It's important to me to treat motherhood like any new role I've taken on in my life – by giving it 110%! While the decision about taking maternity leave was not an easy one or a decision I made lightly, in the end, there was no question that I would be taking this time to bond with my baby. I feel blessed that I work for a supportive company, and that I live in a country where realistic maternity and paternity leaves are the norm.
As I get closer to my due date, I've thought a lot about what life is going to look like away from work. To be honest, I don't think I'll be able to fully shut off – I love Kidcentral, and my wonderful team and that drive and ambition is not something I'm going to be able to dismiss during my maternity leave. There may be days where my team hears nothing from me, but there may be days when I take conference calls all day!
For me, family is everything. I've been lucky enough to always be surrounded by love and support from both family and friends. I believe the first year of a baby's life is an important time to cement loving and nurturing bonds that can last a person's lifetime. This doesn't mean that it's only a mother that can provide that bond – raising a child truly does take a village! But for my baby and my family, I want to develop that connection myself, and my maternity leave is as much for me as it is for the baby!
Will there be days where I get bored? For sure. Will there be days where I can't imagine going back to work and leaving my baby? Definitely. One thing I know for certain is that there will never be a situation where I find myself regretting taking maternity leave and giving motherhood my all – just like I've done in my career.
Throughout my pregnancy, I have felt my baby's movements, hiccups, and late-night tap dancing on my bladder. I have been filled with nerves, love, terror, and awe at this journey so far. I can't wait to see how our journey as mama and child continues as I carry him or her in my arms, instead of my belly. In the coming weeks, I won't only get to meet my child for the first time, but I will get to meet my husband as a father, and myself as a mother. Our whole life is about to change, and I can't wait to dive headfirst into my new role.
-Daniela, The (still very) Pregnant President
EDITOR'S NOTE: Today is Daniela's last day at Kidcentral Supply before she goes on Maternity Leave. While we will miss her terribly, we are so excited for her journey into motherhood, and we can't wait to meet Baby Ciccarelli!