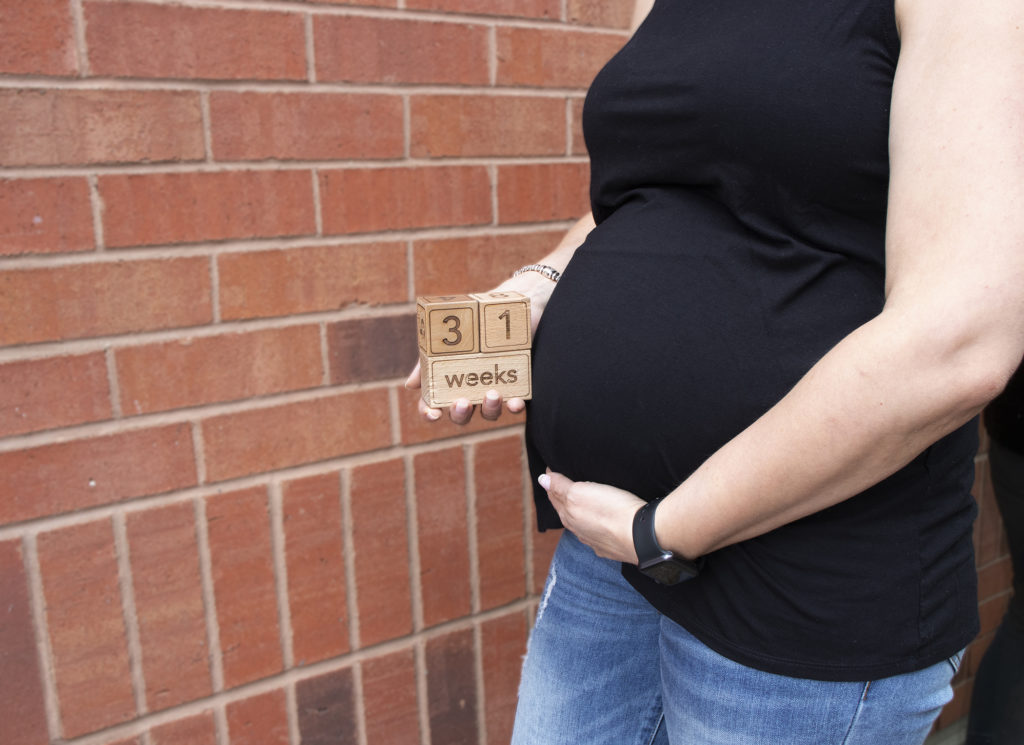 Seller to Consumer
For years, I've viewed the baby industry as an insider. I thought about product features, MSRP, shipping costs, margins, and where was the best place to put a product in the market. Now, with baby on the way, I find myself thinking about everything as it relates to me and my growing family. Will that fit in MY house? Does that work with MY budget? Does that feature make MY life easier?
For years, if I've felt like I didn't have enough information to decide on a product or brand, I sought the guidance of my colleagues – especially those with children. Sometimes, the feedback is unanimous, and EVERYONE agrees, but there are lots of times where opinions differ – where it's clear that there is no one path when it comes to parenthood and the decisions we must make. While I 'knew' it before, it's become obvious to me in my own baby gear buying journey that people need and want options, so they can find a product that works for them, for their home, and for their family.
While I am an 'industry insider', there are categories that I admittedly am not an expert in or even a novice! To help make my decisions I relied heavily on the amazing staff at specialty stores, online research, and helpful tips and tricks from all the parents in my life. One crucial factor that influenced our shopping was that my husband and I really wanted to support Canadian companies with Canadian made products. I've also, over the years, found brands that I've loved and admired and knew that when the time came to buy my own products, I would want to support those brands.
Here on The Bumpdate, I wanted to share the products for the Nursery and for On the Go that I am excited about and have decided on to prepare for baby's arrival. There is a lot of advice out there telling new parents to buy products, especially the more expensive ones, that will work for 2 children. While that is sound advice and practical if you know you are going to have children close together, my husband and I have decided to focus on this baby and not worry about future children! We experienced difficulties getting pregnant (see the first blog post!), and we decided early on that we would focus on this baby and this baby alone, so you'll notice that our purchases are all for single baby and child use.
Nursery
One of the biggest ticket items for baby is the crib. For us, it not only had to fit in with the rest of the house, but it was important for us that it be Canadian made and Greenguard Gold certified. After researching what was available, we went with the Tulip Rio Convertible Crib. Once that was decided, we bought the matching dresser that will double as a change table – it fits all the same criteria, and it looks amazing together!
The great thing about this crib is that it can grow with the baby. We bought the conversion kit so that this bed will be baby's potentially until they move out of the house! With the conversion kit, the crib can be made into a complete double bed.
In the early days of the baby's life, before they are ready for the crib, we will be putting a smaller bassinet in our room. Just recently, we received a beautiful new product from Ingenuity called the Wallace FoldAway Rocking Bassinet. The sides are mesh so it's easy to see through to baby, and it's the perfect height for next to the bed at night. We are also going to be buying a playard from Ingenuity, the Connolly DreamComfort Smart & Simple Playard, for other rooms of the house. We live in a backsplit with multiple levels, so constantly carrying baby up and down the stairs for naps and changes would get, quite frankly, annoying! Having a playard in the kitchen while I'm cooking or in the living room will make my life so much easier – not to mention being able to easily transport it to our parent's house for visits!
Another thing that is important to us is to be as sustainable and all-natural as possible. As a household in general, the impending arrival of our little one has made us look at all our family choices and made us more conscious of the decisions we are making, and we have increased our commitment to look for natural and sustainable options in all aspects of our lives. For the crib mattress, we wanted something water-resistant, natural and breathable, so we ended up ordering the NOOK Pebble Pure Crib Mattress. An awesome feature of the Pebble Pure mattress is that it comes with your choice of cover, so you don't need a mattress pad, cover, or sheets!
I heard from lots of people that picking the right rocker or glider was crucial, and since made in Canada was important to us when choosing a glider, we chose the Dutalier Alsace Glider. I know that parents end up logging a LOT of hours in rocking chairs and I wanted to make sure that it was comfortable and easy to get out of! We also opted into the Technogel which absorbs and disperses body heat!
Travel
Being in the industry for over a decade, I've had the chance to watch brands grow and flourish. Over that time, I've admired Clek's brand, their products, and I've loved all their marketing efforts. When I was researching for car seats, Clek announced a brand-new bucket seat, the Clek Liing Infant Car Seat, that conveniently had adaptors available for the stroller I was looking to purchase. Installing car seats can be a struggle, so I wanted one that was easy to install while being light to carry, and the Clek checked off both those boxes.
Just like Clek, I've been a fan of the Bugaboo brand for years. I wanted something that was light, easy to fold and get into my car by myself, and that was ergonomically designed for comfort for my baby. Once I found that I could make the Bugaboo Fox Stroller compatible with the Clek car seat, it was a no brainer! My husband was instantly sold as well when he got to push around the floor model. He loved the power steering and advanced wheel suspension – what a smooth and comfortable ride! Also, since we are both pretty tall, the adjustable handlebar was ideal for accommodating different heights.
New parents make a lot of decisions on things they have no idea about. We all do our best to research, get advice and make educated decisions, but at the end of the day, we won't really know what works for us until we go through it. These products may, or may not, end up working for me long term, but they are the products that work for me right now. We've found out that when you buy order Canadian-made products there is a bit of a longer waiting period before you receive your goods, but just like the little nugget kicking away in my belly, it will be worth the wait.
Next on The Bumpdate, at 32 weeks, I will be sharing all my favourite Kidcentral must-haves!
-Daniela